Ajman Offshore Incorporation
Last updated on December 9, 2018
Ajman offshore company is operate under the Ajman Free Zone Offshore  authority. Ajman free trade zone has start Ajman offshore company formation in 2014. And since then it become a very popular choice for an offshore company formations. Just like any other offshore company. Ajman Offshore company formation also offers a tax free structure. It is also providing confidentiality as well as a privacy. Just like any other offshore; Ajman offshore incorporation use the register agent address for the company address.
Advantages of offshore company formation Ajman
No need to rent an office space as well as industrial place. The legal address of offshore company formation in ajman agent; is the address of the offshore company.
At this point let me tell you one more benefit; that why client is very keen for Ajman off shore. Or you can say one more strong point which you need to keep in mind. And I think it is the most key point for Ajman off shore. That is, It is a 100% tax free
100% owner ship; that is expat can get the 100% owner ship of  offshore ajman.
Ajman offshore company formation are allow to purchase, as well as sale property. And it is also allow to take owner ship of the property in UAE. (subject to the earlier approval of the land department).
Ajman Offshore Company is not eligible to get a UAE visa for their share holders; for their directors and also to their secretory.
It has fast set up Procedure; that is Company set up docs can be deliver in a 1 working day!
It has low cost of company set up
Ajman offshore company formation is also a globally recognize company.
Offshore setup Ajman can also open a Bank Account
It is a tax free company; that is 0% corporate tax, 0% income tax as well as 0% VAT
A very well know Dubai address for an offshore set up.
No annual audit requirement for Ajman offshore company
It has the lowest cost and also the easiest set up process.
Activities allowed for Ajman offshore company formation
It use for the holding purpose; that is to Buy; to Hold as well as to Sell stakes of company.
Investments and Joint Investments Company
General Trading
Advisory and Consulting Services
Professional Services
Shipping and ship management.
International services
Property Owning (Subject to land department approval)
Commission agents Company that is Intermediary Brokers (IB's)
Differences of offshore setup Ajman
The main difference of a offshore company in Ajman; that is the setup time is fast. The set up time of an offshore company in ajman is very fast; as compare to the other offshore jurisdiction.
A share holder has to be present in the office of Ajman Free trade Zone; but a register agent must be there to help in the process.
Another difference is the appointing of an auditor; that is he will perform an annual audits; also the auditor claim his seat in the meetings of the company.
An other main difference of Ajman offshore company; that is it is very fast when an amendment is require in offshore company; such as a change of a director as well as share holder.
Ajman offshore company formation needs two directors to set up; unlike other jurisdiction; that is which need only one director.
For an offshore setup Ajman each of the owner need to be present in front of the authority; that is to  sign the set up docs; so that to start the offshore company formation ajman process.
Documents required for offshore company in Ajman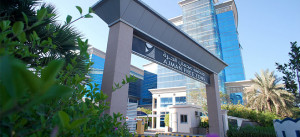 Till this point we explain a lot of thing about off shore set up. That is, what is an off shore set up; what are the benefits of an off shore setup; why we need to set up off shore in a free trade zone. Now it is time to say some thing about the documents. In order to start with the set up process of offshore company in Ajman; we need the following documents:
first of all in the first place; A pass port copy of each share holder.
An original bank reference letter, that is for each of the share holder.
Also an original proof of residency; that is for each of the share holder.
MOA and the Application for incorporating an offshore company. (we will provide you a format all the docs.)
CV of each of the share holder in English.
How to Register an Offshore Company in Ajman?
At this time let me tell you one more thing; or you can say one more point which you need to keep in mind. Which i think is a key point for all of the off shore client; and also i think it will work to see the case in clear picture; and show the entire thing in clear way; that is the easy way to set up a Ajman offshore company is to get in touch with us. In the first place, you can use website live chat button. So that to start chats with our offshore specialist. Second way is that, you can Click Here to place a call back request.
Our Services | Dubai company formation | Sharjah company formation |