Cheap Business License Dubai
Last updated on May 16, 2022
Shams Consultant is offer advisory services to the clients reasonably; for quite some time on various business structures. But most of the clients are insisting for recommendation of low cost business setup options; or cheap business license Dubai. However, it is not a shocking situation; because most of the intending persons are looking to determine most prompt and practical solution of their desired businesses; for the reason that opening and operating a new business in a foreign state can be highly expensive.
The selection of a cheap business license Dubai may be easy for people who are the residence of Dubai; but even then the picking of a cheap business license Dubai need the guidance and advice from a consultant. Because living in Dubai and be familiar with the business are two different thing. And for those, who are planning to come to the Dubai and start a new business here; it might be very stimulating to study about setup options which Dubai free zone is offering; and to select one right for your business. Today we sharing below information as how to select and find the cheap business license Dubai.
Cheapest way to start a company in Dubai
First of all, let us level the main fact; that can help you to select the best free trade zone for company formation in Dubai free zone. These facts are as follows:
Location of the free trade zone;
Registration cost that free zone offer;
The structure of your business
Renting a flexi desk instead of a permanent office.
Also consider License cost as well
Choosing a company package, which allows you for a fewer number of resident visas.
Choosing the free zone with lowest resident visa charges.
These are some main facts for those who are keen and looking for the cheapest way to start a company in Dubai.  It is to be noted that the above facts are not applicable for every activity or in all cases; because each and every request must be look on their independent situation; which is on a case to case basis. Since we are not watching to a exact case, our guidance would be of more general nature.
Cheap business license Dubai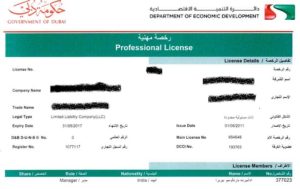 How a company setup outside of Dubai can help you to reduce in the setup costs? Firstly; the license fee as well as the registration cost in free zones outside of Dubai; is lower as compare to Dubai free zone. By starting a business there, you would pay a small fee on obtaining a license; and also a small registration fee, so you can save some money for operational needs.
Secondly, free zone outside of Dubai does not have necessary health insurance; however, a facility is provided with health cards vital for your employees.
Thirdly, most of free zone outside of Dubai does not need to have an annual audit statement. As a result, company will have only internal accounting and no extra costs of auditing services would bear.
And last but not the least, many free zones outside of Dubai; does not requires share capital into company bank account. At the start of a business it might be hard for an entrepreneur; that is to deposit an amount between AED 150 000; and also to transfer it from abroad. By selecting cheap business license Dubai which does not require share capital deposit; entrepreneurs may also reduce their financial load.
As you can observe from said arguments; sometimes considering another emirate could be a more financially feasible option than trying to find the cheap business license Dubai.
Cheapest way to start a company in Dubai
Cheapest way to start a company in Dubai Free zone is the most favorite locations for international business; which attract foreign investors due to its policies by generating employment while supporting economic changes; which are highly lucrative investment options for organizations. Stakeholders have a choice of expert jurisdiction; and each free zone has its own limitations on the business activity. There are more than 20 Free zones and each has its own framework, rules as well as regulations.
Some of the benefits for cheapest way to start a company in Dubai free zone
100% Ownership of your business
0% Tax on the setup of a free trade zone company
Can be formed by only one individual
100% secrecy maintain in the formation of a free zone company.
Less renewal charges of the company license
Can be liquidated anytime
Can do multiple activities
You can do international business
Can hold Properties
Types of cheap business license Dubai
General Trading License: – Allows you to deal with almost all types of goods; with the obvious exclusion of banned goods and products that need special approvals.
Commercial License: – Business activities such as repairing, workshops etc. comes under Free Zone Commercial License
Trading License: – Allows you to carry out trading activities (buying, import & export, selling) of limited number of goods and commodities.
Consultancy / Service License: – Service businesses such as consultancy, accountancy, legal firms charges etc. comes under consultancy license.
Industrial License: – Activities such as manufacturing, packaging, processing and assembling comes under the Industrial License.
Dubai freezone license cost
DMCC Dubai freezone license cost is 50000 AED; in DWC Dubai free zone license cost or Dubai south free zone license cost is 31000 AED. D3 Dubai freezone license cost is 18000; Meydan free zone company formation cost is AED 21,020.
Problem for cheap business license Dubai free zone
Having a cheap business license Dubai free zone, you will be consider as a foreign company; thus you cannot bid for gov't tenders; nor do business directly with mainland area; even with private sector you can't do business directly; you can import as well as re export; and if a company is hire your services, it mean that they hire a foreign company.
But in practice, many operate at free zones and no problems at all; or what so ever as it depends on the client or the company you are doing business with.