Professional license in Dubai
Last updated on April 27, 2022
Dubai is one of the fast emerging states in the UAE. It has always attraction for foreign investor to set up their foundation in Dubai. It is because of their low tax system; investors enjoy full security and repatriation of profit as well as capital; and a stable economy. But still some of the investors are hesitating due to the rule (51% share) of local sponsor for commercial license. Dubai professional license permit 100% foreign owner ship; and also most importantly a local service agent is requires in place of local sponsor to set up a professional license in Dubai.
We provide to our client the setup of professional license Dubai; which is one of the core services in UAE. A UAE national is requiring for Professional license in Dubai; who will act as a local service agent (LSA) and he will not hold any share in the company; he has no role but he will assist company in obtaining professional license, labor card and visa etc. And more importantly for a professional company there is no minimum capital requirement in Dubai.
Professional license in Dubai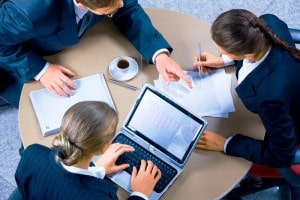 If you have more than one partner in a professional license in Dubai; then such company will be called a civil company. It can only perform professional activity and all the partners; that is who are involve in the venture must be having professional degree in their specific field. A foreign company can be consider as partner in a Professional license Dubai as long as they are tie up in the same line of activity in home country.
Note: – Any sort of trading in Professional license Dubai are not allowed and secondly you cannot purchase nor sales any goods; Third There is no room for transport, finance and banking etc. While You can enjoy to perform activities like Artisans, Businessmen Service, IT services, printing and Publishing; Event Management, Consultations, Training, Computer Graphic Design Services, security services, typing and as photocopying; web design, repairing and as furnishing; document clearing, saloon and as well  as spa.
Features of Professional License Dubai
Expat is allow to enjoy 100% ownership
National of UAE will be your local service agent.
No one even the local service agent LSA will not hold any share in the company
LSA will not have any direct association in the business of company.
The local service agents will be paid on yearly basis.
Only professional activities are allowed to be performed by the company.
Documents required for Professional License UAE
For obtaining professional license in Dubai there is form which you need to filled and submit.
To provide the Copies of Passport by the entire share holder.
Also to provide the Jinsiya copy of Local Partner
Sponsor has to issue NOC; if the person is already on a employment visa and secondly if the share holder is on a visit visa then requires a UID number.
There are some activities which require approval in advance from concerned departments (e.g. Municipality, RTA, National Media Council etc.)
What we offer for professional license UAE
There are few things which are explained about such type of license. This is the time to mention, that what we can offer you for professional license in UAE. Now for professional company formation we are able to manage the whole process. It includes consolidate business plan and strategic inputs:
Consult the concern departments for getting approvals as well as permissions from these   departments
To Prepare Partnership agreements as well as MOA
Identification of a trusted as well as qualified local service agent for sponsorship
To provide assistance in the opening of bank accounts
Also Provision to find suitable office premises and location
To guide how to handle other documentation and formalities
Process of professional license Dubai
Following are the procedure for getting a professional license in Dubai
Name reservation for Dubai professional license
First step in the process of obtaining a Dubai professional license is Name Reservation. It can be done from any Tasheel Centre.
Documents requires:  passport copy of any one of the partners and proposed list of names.
Getting Initial approval for professional license in Dubai
At this stage you need to take an initial approval from DED; The (BR1) form should be filling from typing center; also get signature of the partners for submission of documents.
Documents requires: Name Reservation Certificate, Passport copies of partners also BR1 Form; as well as NOC from sponsor for expat partner who already holds Employment Visa. Visit visa or Tourist Visa holder can attach his or her visa copy too.
NOTE: It is important to consult external departments for some activities; as it will require special approval from those external departments. You need to take these approval before you go for the initial approval.
For example; financial institutions as well as Banks are requiring approval from the Central Bank of the UAE. Approval is requires for manufacturing activity from the Ministry of Finance and Industry. Insurance companies as well as other such agencies need approval from Insurance Authority in UAE. You need approval for Contracting as well as Building Maintenance and some other activities from Municipality. Approval from the Ministry of Health is required for Pharmacy license dubai and medical products. Approval is requiring for vehicle rental activities as well as for transportation from Road and Transport Authority.
Also for activities like  Printing, publishing and advertising you requires approval from National Media Council; Also approval is requires from Dubai Maritime City for activities like Cargo Clearing, Canal dredging contracting, Cargo packaging and Fishing cages manufacturing. For Activities like Travel as well as tourism approval is requiring from and Commerce Marketing (DTCM) and Department of Tourism. Need an approval from Dubai Sports Council for Gymnasium Club activity. Approval is also requires from Environment Protection Section of Dubai Municipality for awnings and Tents and as well as for Tarpaulin manufacturing.
Create MOA for Professional license Dubai
It is very important to Prepare LLC Agreement (MOA) with the assistance of a legal translator and its attestation from Notary Public. If the agreement is in Arabic then you need a Legal translator stamp. Attestation of agreement with Local Service Agent and also Partnership Agreement must be requires; that is if the firm is a Civil Company. If the firm is a sole setup with 100% expat owner ship; then in such case it is important that to attest the Local Service Agent Agreement. If the firm is a Sole Establishment with 100% UAE national ownership, than there is no need of court Agreement.
Create a Tenancy Contract for Professional license Dubai
In this step of professional license in Dubai you need to create a tenancy contract of the office or shop. Also you need to get approval for Tenancy contract from Municipality.
Documents required: (BR1) form, Name Reservation Certificate, also Initial Approval; Tenancy Contract as well as EJARI Registration. Planning Section of the department will put a seal of approval on back side of the BR1 form.
Submit for final Approval
At this stage you have to Submit the attested LLC Agreement (one original copy); also BR1 form, Name Reservation Certificate, Initial Approval, External approval (if any); as well as Tenancy Contract, EJARI Registration Certificate, passport copies of partners; and also NOC for partners (if any), at any branch of DED. The voucher of Payment will be issue at the same time or you can take print from website. You have to pay the payment at the counter and get the license. You can also pay by using the Credit Card or Direct Debit through DED website after issue the payment voucher.
Professional License cost in Dubai
| | |
| --- | --- |
| Professional License Fees | AED 600 |
| Service Agent Fees | AED 700 |
| Market Fees (5% of your shop/office rent) amount varies depends on tenancy amount | AED 2000 |
| Service Improvement Fees (Professional) | AED 150 |
| Administrative Service Fees | AED 350 |
| Government Cultural Fees | AED 10 |
| Trade Name Advertisement Fees | AED 350 |
| Trade Name Fees (Non Arabic). No need to pay this amount If the name is full Arabic. Dh2000 extra fees for words like Emirates, Gulf, International, Abbreviation. Maximum Trade Name Fees: Dh3000 | AED 3000 |
| Public Waste related service fees | AED 2000 |
| Partner Accommodation Fees (Dh500 for each expatriate Partner). If any of the partner paid his accommodation fees with any other license, you can approach DED to remove his fees after get issued the Payment Voucher | AED 1000 |
| Local Fees | AED 150 |
| Total License cost | AED10310 |