E commerce license in Dubai
Last updated on August 15, 2022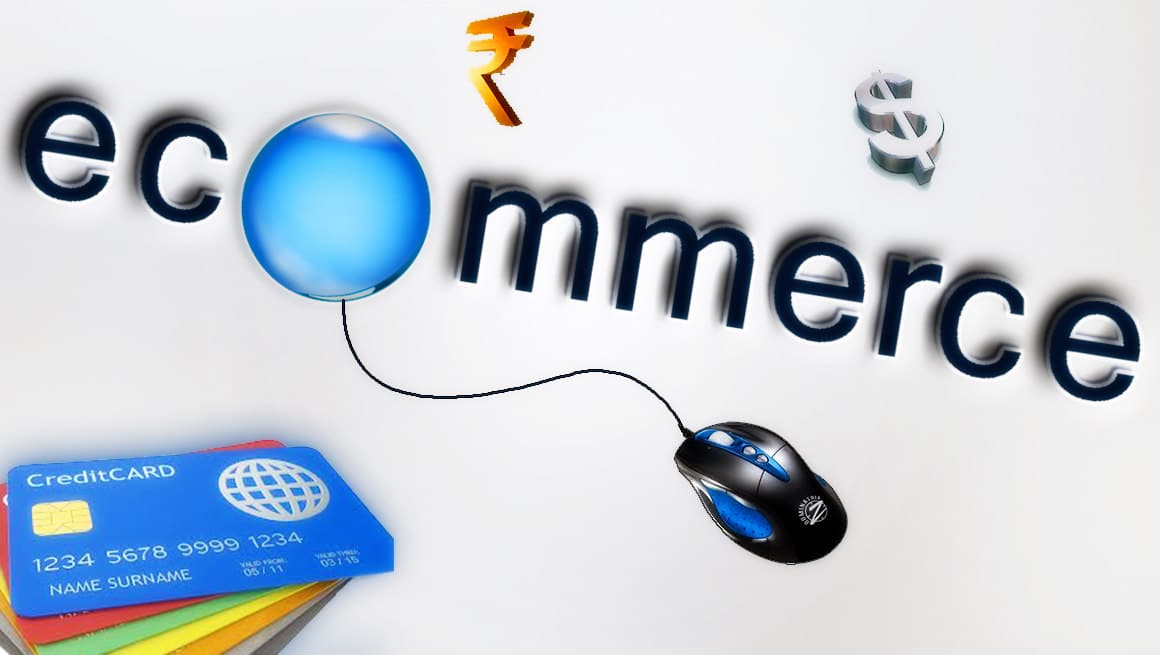 E commerce license in Dubai is the trading business license. It is like a manual business but perform with the help of Internet. The basic root of business is buyer as well as the seller; who are sharing money as well as goods over the internet. An Online business license Dubai is the process of doing business with a proper license but over the internet. A normal business can be done manually; and will be having a physical structure. It will only cover a small market and will also give you a small profit. With the help of internet people are connecting globally. There are many people who are doing their business through Internet; that is in different parts of the world from their own desk; In Simple words we can say that the facility of telecommunication has enhanced the capacity of people towards other various fields as well.
E commerce license in Dubai
Dubai also support online business by offering a license E commerce license in Dubai; or it also called Online business license in Dubai. In old days the formation of a company were requiring the best local market; in the initial phase they were looking to capture the local market and slowly go for the big markets. But now Internet help a lot in connecting people with each other's; from different part of the world to do business as well as they do the payment online with the help of credit & debit card; and delivery of goods became so easy and so on.
Everything has change in a very fast way through internet as we can take the example of online business license Dubai which is focusing on online business; and it is leading your future business to success. The E commerce license in Dubai plays a great role towards the online shopping; which is very fruitful for the people and carry a lot of benefits.
Why Online business license in Dubai
Dubai has made major hard work to become s an e-commerce hub; and according to a study carried out by Dubai Media City base Madar Research Group in late 2002; was at that time on a par with top European Union states in basic online services.
Online business license in Dubai become popular with the growth of social media and awareness of internet for business. People of UAE are keen to purchase through Internet.
E-commerce license in UAE is a hot selling license. According to a survey by MasterCard that 42 per cent of UAE shop keeper accessed the internet for online shopping in the year 2012 and now it is more than 55%. And also one main reason of online business license Dubai is the interest of SMEs in this type of business; they are using the Internet which is using for marketing; interactions and sales with suppliers as well as customers. Online business license Dubai will allow you to build up a brand online; and distribute it over Internet. This will allow you to grow customer base on the internet.
Experience of E Commerce License in Dubai
The trend of e-commerce is not different in Dubai. E commerce license in Dubai is a road for e-tailing for new players. PayPal is highly leading in the GCC. In fact, the value of e-commerce related transactions, according to Arab Advisors Group in the Middle East is about $11 billion per year. We expect the online space to continue and flourish due to the growth of internet in the region and enhancements in security of transactions, logistics, payment execution and speed of technology.
For the customer, certain things remain the same regardless of whether the talk is about online or offline selling. Consumers still want to buy stylish products at great prices, they still value good service, and they continue to desire brands that understand their life interests. The Consumers are always purchasing through a series of online and offline channel; and it is greatly increasing. They share information Online, where they validate their friend's choice, research, learn and develop a point of view regarding the products. They often look at the product, comparing it with other brands and linking it with others too.
The consumers after these experiences take a final decision of purchasing by keeping in view the future of brand, so the decision comes after a detail consideration. How to find the right strategy for the online versus so offline dynamic for future brands and e-tailors will be a key to the success.
Setting up an online business in Dubai | how to start online business in UAE
If your business is existing one or you are planning for Setting up an online business in Dubai; but you may not be having an idea that how to start online business in UAE. So we are going to give you some tips (It is a mandatory requirement for any person who is looking for Setting up an online business in Dubai).
If you want to start your e commerce business in UAE; and want to create your online store today; then there are two main scenarios. You can build an in-house solution, which will take approximately three months depending on your capabilities and it will required a cost of roughly US $6,000. If you can opt for a custom made solution from a design agency it will take around five months, which will typically cost around US $10,000.
Following are the step for Setting up an online business in Dubai.
E-commerce license in UAE
There are two main areas where you can apply for E-commerce license in UAE.
1) You will require a License from the Department of Economic Development (DED) to form an e commerce business in UAE.
2) The license you will be acquiring from the relevant free zone authority; if you are looking to establish within a free zone at UAE.
The type of license issued will depend on the nature of your e commerce business in UAE
Office space for E-commerce license in UAE
The space of office is depending upon the nature of your business.  Dubai-based company legally bound that they must have physical office space.
Register a domain name for E-commerce license in UAE
There are two choices for domain name registration. Either you want a hosted solution or a self-hosted solution about the cost on the software. The differences in between the two are as following:
Hosted: they are normally offering the website hosted for a monthly payment. It depends on your paid plan it would include features too. It will be more expensive as due to more features. But as far as servers, maintenance, backups etc is concern so you shouldn't be worried about it.
Self-Hosted:For self-hosted solution you must have a hosting provider, and you must keep it simplified. Where it means that you would require little code knowledge. But you won't pay extra fee for it as the software could be free.
We can take an example of a great hosted solution is Word press. You can start for Free and once you get start your company you can upgrade it to a paid plan. This will give you enough time to get ready before you pay.
Start designing your store for e commerce business in UAE
If you are going with In-house solutions; then you will require hiring a designer. Who will typically charge you about US $1,500 over a period of one month?  On the other hand, an agency may charge slightly more- US $3000 to $4000 over period of one month.
Set up a payment gateway for e commerce business in UAE
To provide a good method for the customers to pay you online. All you require to do is to sign up for a merchant account. That is with a one of the payment processors available for e commerce business in UAE. If you are aiming to take credit cards; Skirl, PayPal and Gate2Play offer credit card integration. Your developers will need to install the API within three weeks. That is after signing up for a merchant account and receiving an API. Whether done in-house or using an agency, it will normally cost you $1000.
Integrate your E commerce license in Dubai with a logistics solution
Sign up for a merchant account with a logistics company like DHL to start shipping to your customers. Install it on your platform, once you receive the API. This is an essential foot step even at the time of selling to a local market. This will take your E commerce license in Dubai to the next level. Choosing a well-known shipping courier also increases your credibility and willingness of customer to buy.
A merchant account approval shouldn't take more than 48 hours. Your internal team or agency could take round about a week to connect it to your store.
Add products to the store of online business license Dubai
Once the structure is set up of your online business in Dubai; you need to work on some of the most difficult aspects of the site. That is uploading products, shaping and categorizing them how to create recommendations. Receiving this set up can take about 20-40 days.
Import and export requirements for e commerce business in UAE
The business must be register with one of the ports and customs authority; so that to receive an importer's code. if you are importing products from abroad; and selling them using online business license Dubai to the market of UAE. A customs duty is applicable (often 5%) on goods being import to UAE. If they are selling their products or services within the free zone or outside the country. Then a free zone business is not liable for customs duties. However, the customs duty has to be paid and a local commercial agent has to be arrange; if they are selling to the UAE market (outside the free zone).