Food Truck License in Dubai
Last updated on August 25, 2022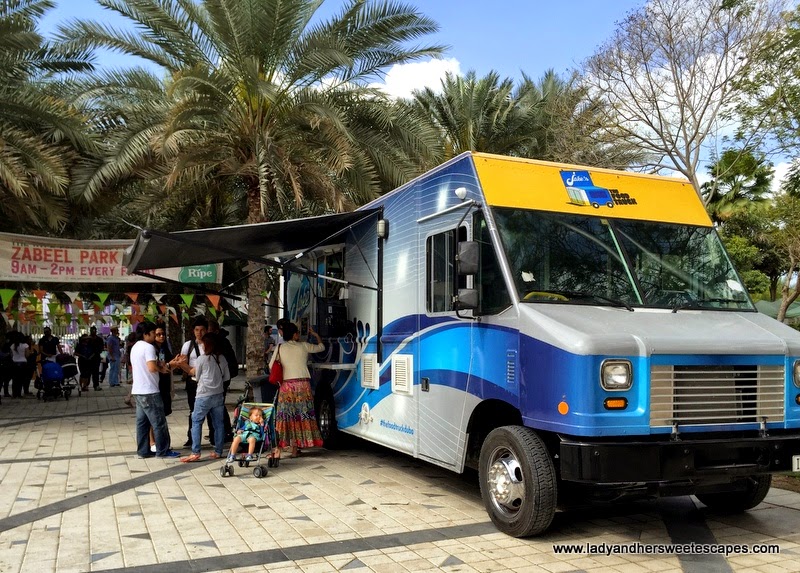 The concept of food truck license in Dubai was first start; when the Gov't of Abu Dhabi issues a license for food truck business. Integrated Transport Center parking division; has given the first licenses for food trucks business outside Abu Dhabi. That is to the areas which include Saadiyat Island, Al Raha Beach, the Abu Dhabi. Dubai main road and Al Falah and Al Garm areas.
The idea of food truck business in Dubai is also taken from the street food market of USA and Europe. The street food truck business in USA and European market is very popular. And it is very successful business in UAE. It is a new concept in Dubai. But food truck business in Dubai appealing for investor to jump in this business. Because there are so many European and American expat in UAE. Which demand for such a foods in their street; on the beaches and in the park and other picnic spots. The Gov't of Dubai believes that a food truck license in Dubai will bring food availability in every remote area.
The process of food trucks is strictly organized in the UAE; with business need permits for each specific site. That is from Mawaqif for every distinct area in which they would like to drive their business. Furthermore the number of permission allowed in each site would be restricted. And reliant on the volume of the area. That is whether such an activity is required or not in the area. In other word we can say that they will check that the activity is suitable for that area or not.
Why food truck business in Dubai
There is no doubt that the food truck business in Dubai is making great pace. Because it is a new idea to the Emirate food prospect. Now it may be a good time to make a jump into the market.  You just need to spend some time create a proper business plan. So that to start the business effectively. To setup this type of a business requires less capital; stance less risk and propose a fantastic opportunity to enter an industry; that usually come from with large obstacles to entry. Following are the main point of food license in Dubai.
Food truck business in Dubai is a fast growing business in Dubai. That is in Dubai a number of devoted amenities have been put up to back up this kind of industry.
Food truck business in Dubai is also creating a demand. That is for function vehicles capable of supporting cooling and heating facilities.
Food truck business in Dubai creates fresh investment opportunity for individuals; as well as small and medium size company to invest in this business
Food truck license in Dubai will give you the authority to operate in the remote place; such as park; beach, streets and picnic area. Where you can have more consumer then normal residential place.
One of the reasons for you to start this Food truck license in Dubai; is that people have had enough VIP, five stars and super expensive food. They want simple food which is easy accessible.
Procedure for obtaining a food truck license in Dubai
Obtaining a food truck license in Dubai is a very complex procedure. Because a food truck business owner must need to approve his business plan form DED.  After that he needs to take permission from Dubai Municipality to trade food item. He also needs an approval from both the RTA as the truck is license for the road; and DEWA as it will need water and electricity. A map has to be submit which will show that the locations is approve by the Police department; and a permit is need to be issue for each of the truck; which will link the truck to a valid commercial license. The name of the business must be display on all of the truck operate under that business. Food truck license in Dubai can offer a non-alcoholic beverage; also snacks icy refreshments, juices and cold drink etc.
First of all submit your business plan to Dubai Economic Department and Dubai Municipality. Once the plan is approve you can move to the next stage.
Majority of the food truck business in Dubai need to be back by a central kitchen or a catering license; where you can prepare some of your menu item. In this step you also need to submit a HCCAP certified kitchen layout for approval.
The design and fit out of your truck is very important. In this step you will create a blueprint of your truck and will submit it for the approval.
The 4th step in this kind of business is to source a right location. That is for your food truck license in Dubai.
Parallel to sourcing a location you can also need to buy truck.
The last step is to take a license for your food truck and start your business.