Last updated on July 25, 2023
Dubai is one of the famous states of UAE; people are coming from all over the world to set up business in Dubai; because of the favorable economy, flexible structure, tax exemption; versatile free zone and as well as a huge business opportunities. However, in this article we will not discuss this entire factor. That is we will only highlight the top business opportunities for setup business in dubai.
UAE is a business hub. Its commercial capital; that is Dubai, offers easy access to the 1.5 billion consumer markets situate in neighbor Middle East countries Africa; CIS countries, Eastern Europe, as well as the West Asia.
Well, running a business is definitely not for everyone; whether you are setting up in Dubai, Qatar, Saudi Arabia, etc. If you lack the guts, initiative and passion to run a business; you will never succeed regardless of where you find yourself.
Why you should set up Business in Dubai
There are many free zones in Dubai and that is why commerce and trade is at its peak in Dubai. People come from all over the world to shop in Dubai simply because they want to get cheaper goods here.
Dubai is one of the top most starting points; that is for business setup. And investors from all over the world love to start their business in Dubai. The government policy and the state of the art infrastructures; support the growth of small businesses, as well as large corporations. Business set up opportunities in Dubai are not just open to the citizens of UAE. But it is also to expat investor as well. As a matter of fact, the expat investors are encourage into Dubai; because the presence of foreign business; is a major knock to the economy of Dubai.
Set up business in UAE is very easy and straight forward. With this in mind that it is forward thinking; and good policies by the government of UAE encourages foreign investors to invest in the oil rich country. In the UAE, investors are grant incentives and the procedure; that is for setup business in uae have been simplified by the government.
The gov't of Dubai has a long term plan. That is emphasis deeply on rising set up business in Dubai. In this way, their economy will be support for years. They have business laws that are really favorable for business. The tax free environment is ideal for new and emerging business.
Another reason why setup business in Dubai; that is tax is minimal; and in fact it is 0% for new business. Only three sectors are significantly assess in tax. That is Oil, banking, and tobacco processing.
Top 18 Small Business Investment Opportunities for set up business in Dubai
So if you are looking to invest in UAE; then read this article carefully which is about setup business in uae; and set up business in dubai; to know the best markets to invest in. Without wasting any more time; below are the top 18 business opportunities in Dubai; that will guarantee investors quick returns and long term profit:
Setup business in uae in Oil and gas field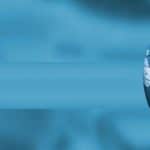 Oil and Gas is an important option for Setup business in Dubai. This has been the backbone of the country's economy for several years. And much of the assets currently enjoy in the UAE can be credit to the country's oil and gas sector. Regardless of being demoralize for years, the oil sector still has enough room to accommodate new investors. Interested entrepreneurs can start their own businesses from scratch or partner with existing companies.
Construction business setup
New buildings and constructions are being create in the UAE with each passing day. This opens a massive door of opportunities for engineers and other professionals in the building and construction sector. And similarly, investors can setup business in Dubai that produce or sell raw materials used in building and construction.
Foods and snacks business set up
Food businesses thrive everywhere and at all times. And the UAE isn't an exception to this fact. There's always a high demand for foods and snacks. So, you can make lots of cash in the UAE by starting a business that sells fast foods and snacks.
Financial services business setup
This is another option for set up business in Dubai. Because there are many large scale business in the UAE; that is which demand for professionals that offer financial services. Such as book keepers, accountants, and auditors. If you have a solid background in any of these financial specialties; you will make lots of profit by starting a business; that offers financial services to businesses in the UAE.
Setup business in Dubai in Security sector
Even though there are less security worries in the UAE; than we have in most other part of the world. But still individuals as well as companies aren't taking chance with their assets. This has led to an increase in demand for security guards as well as security devices.
If you do not have what it takes to setup a business in private security services; you can still make money in the security sector. That is selling security devices such as alarm systems as well as cameras.
Healthcare business setup
Health care is another option for set up business in Dubai; Like in other develop countries; the people of UAE are health conscious; and they show great concern for their health. This style has led to an increase in the request; for health care service providers and facilities. If you are a health care professional looking to start a private business; the UAE is a very good place to establish it in.
Set up business in uae in Environment sector
Due to the fast growth in the UAE; various activities such as construction as well as industrialization; that is producing vast damage to the environment. At this point let me tell you one more thing; or you can say one more key point about this business. You need to keep with this in mind. Which I also think is a key point for all the client; that is the people are becoming more aware of the benefits of protecting their environment. So, there are big opportunities in the UAE for green living advocates; as well as businesses that offer various environmental protection services; such as waste recycling.
Set up business in Dubai in Transport sector
There are a lot of opportunities in the transport sector because of the ever-high call for transport services. Investors have the option to start a local taxi service or a trans-city transport services business.
Setup business in uae in Energy sector
Another option of setup business in uae is Energy sector. At this point let me tell you one more thing; or you can say one more key point about this business. You need to keep with this in mind. Which I also think is a key point for the entire client; there are enough players in the UAE energy sector. There are still opportunities for business that help to maintain; the various energy generation facilities available in the country. So, if you are looking to invest in the UAE; this is one of the best option you should consider. But the point is if you have the require expertise and capital
Tourism business setup
Another option of set up business in uae is Tourism; that is Dubai is one of the world's most prefer vacation place. And this explains why there are many five star hotels in the city. UAE hosts thousands of visitors every year; and this opens a big room for businesses that provide support to tourists in one way or another.
Set up business in uae in Business Franchises
Business franchising is a new concept in Dubai. Due to a huge expat population as well as mix preferences of the people living here; this concept is working really well for some years now. You can get a business franchise in the fast food industry; that is as this is one of the fast growing industries in Dubai.
Set up business in Dubai in Trading
Trading business setup is a profitable business; that is as Traders from around the world usually meet in Dubai; to exchange goods as well as services. The phrase "imports and exports" is very common since the people's main source of income is from trading. You can import or export any marketable products such as dried fruits, fashion materials; textiles, accessories, plastic goods, as well as vehicles.
Setup business in uae in Jewelry Making and Retailing
Dubai is known all over the world as the "Mecca of Gold"; and the so-called "Dubai Diamonds" are always want for. You can setup shop as either as a jewelry maker, bead maker or jewelry merchant.
Setup business in Dubai (Travel Agency)
Since Dubai is one of the most important tourist spot in the world. Set up business in travel agency is a good business to start. Millions of tourists are going to and from Dubai annually. The total population of the place is also pack with expats from various countries.
Set up business in Dubai (Specialty Schools)
Since Dubai is full of expats of many nationalities, specialty schools are require. You can think of any kind of granular specialty school and make some money out of it. This is a business opportunity that you can consider now.
Set up business in uae (Job Agencies)
Another demanding business opportunity in uae are job agencies specifically for skill laborers. With a fast growing economy, a lot of skill employees are require to keep industries in various sectors going. The country is in terrible need of IT experts, engineers, nurses, accountants and construction personnel among many others.
Real Estate business setup
Dubai was once a desert but not anymore. Believe it or not, real-estate is one of the largest industries in the country. A lot of investor are looking to invest in real estate business. Construction firms often race for projects in several segments including industrial, housing, and logistics among other construction project categories.
Setup business in Dubai in Childcare Facilities
Majority of the population in Dubai are working class professionals. Now when both husband and wife are working professionals; they usually turn to a babysitting facility to care for their babies. You may consider on this one, too. And i think it is also one of the best option for business setup.
services | JLT free zone | JAFZA offshore | RAK offshore | Dubai south |