How to start a business in Dubai free zone
Last updated on May 21, 2022
It is something very much debatable questions How to start a business in Dubai free zone. But without any doubt it is a cost effective project for people who are in search for the group of experts; In response to answer the question of How to start a business in Dubai free zone. But before giving to answer How to start a business in Dubai free zone; there are plenty of other things which need to be focus. You must have a proper vision to start a business in UAE free zone. Every business needs vision. To convert into reality the vision is a fantasy of every person. Before launching a business, you need to have an idea of business; to initiate a business in UAE free zone.
In line to form a plan of operational business on each single step an expert view is requires. Because business set up expert knows how to start business in Dubai free zone. Qualified & Expert business person know what accurately their goal is and how can they reach to it. They know the best possible way how to invite their target audience. They know exactly how to start a business in Dubai free zone; and also know what is best in order to make their products; and services grow well to survive the competition. But those need expert direction and help, who have just start writing their business plans; whether in forecasting sales, research, cost calculations; generating financial documentation and much more?
How to start a business in Dubai free zone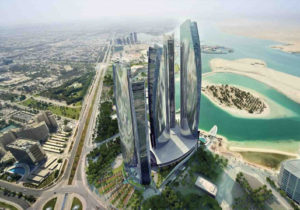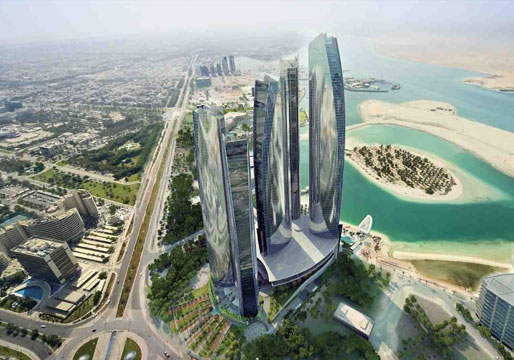 Dubai free trade is one of the most attractive economic zones for Setup Company in Dubai. To setup a business in Dubai free zone offers services of a wide range which includes; Easy formation of company, VISA of Dubai Free Zone, a verity of Free Zone License. Dubai is the only city of UAE which consist a large number of Free Zones for doing the business; and it has also the Free Industrial Zones for potential investors; who are interesting to make the most profit out of their investments. Dubai is very much rich with a diversity of new and different sector of business firm. It is possible because there are huge numbers of firms who are looking to setup their base in Dubai.
We are having team of expert's people for establishing the foreign businesses over here; and we are known specialist in this field to setup company in Dubai, UAE. So, if you are interested to know how to start business in Dubai free zone; then keep in touch with us. We will guide you step to step process of how to start business in Dubai free zone. Dubai is one among the few zones in the world; where starting a business is not an easy task. According to the Survey of World Bank's, Dubai is placed 33rd position of the easiest places to do trade. Keeping in view its low rankings, we can say that starting a company in the state is very tough, in particular if it is your first time.
How to start a business in UAE free zone
Whatever way you want to choose, there are few points you need to know before you took start.
Start a business in UAE free zone in Dubai free zone
Establishing a business in UAE free zone is really clear-cut and generally it takes only a matter of days. You can pick from any of the UAE's 40+ free zones; however some may be suited better than the others. For example, if you are determined to import and export primarily through sea; then Jebel Ali Free Zone (JAFZA) is probably a good home; as it is directly connect you to the busy port of Jebel Ali. On the other hand, if you are mostly interested in cargo moving by air; then Dubai Airport Free Zone (DAFZA) is ideally suited. You may also want to setup in a free zone which is already known home to other large organizations; both Aramex and IKEA have their warehouses in Dubai south free zone; while traders like Franke and Mahindra from Ras Al Khaimah Economic Zone (RAKEZ).
Partnering requirements in Dubai free zone
When starting business in UAE free zone, you'll be in need to work with a local partner to trade throughout the mainland. Most of the entrepreneurs choose to collaborate with local distributors such as Aramex to grip these logistics of mainland. Others combine these with their own platform of e-commerce to bypass the middle man; directly selling to customers online and delivering goods via Aramex.
Affordable startup in Dubai free zone
fast as well as easy process of starting business in UAE free zone is also very much affordable. The cost of starting business in popular free zones such as JAFZA (AED 15,000) or Sharjah Media City (SHAMS) (AED 11,500) can be very reasonable. If you are determined to store goods, you'll also require leasing warehouse space. JAFZA offer warehousing starting from AED 350-600 per square meter annually. If you are looking really to keep start up  cost very low; then there are so many free zones that require no paid up share capital.
Set up with multiple shareholders in Dubai free zone
it is surely possible to go alone with while starting business in Dubai free zone; you can also set up with multiple share holders your business. These entities can be individuals, corporate or a combination of both.
While it is certainly possible to go alone with your enterprise of import and export; you can also set up your business with multiple shareholders.
It is easy to sponsor dependents in Dubai free zone
if you are looking as an owner for how to start business in Dubai free zone; you can sponsor dependents as well for their visas. Whether you require visa for a spouse, child, or domestic staff the process is simple; entry permit, status change, a medical fitness test, then Emirates ID registration and visa stamping. As this is very important process; it is a good idea to check with a businesses setup expert in UAE free zone; so that to ensure before starting an application; both you and also those you are hoping to sponsor must meet the entry criteria.
Plenty of visa options in Dubai free zone
When you start business in Dubai free zone; you will be in position to apply for multiple visas; and such opportunity is for you as well as for your employees too. The exact number you will share and they can apply for it; and it will depend on location where you want to set up your business; as each free zone has its own maximum cap. Some, like SHAMS, will get a total of six visas; while they will allow you to apply for more visas; but it depend on the size of your office or warehouse. The general rule of thumb is 100 sq ft of office or warehouse space per visa.
Easy to arrange your corporate bank account in Dubai free zone
Once you get your trade license in the UAE; you will have everything you requires to open a business bank account. The process is very quick and simple. Our consultant will advise the best bank that suit to your needs; and can even arrange meetings with banker for you, if you want. A specialist of company formation can also provide the same service; or as alternate, you are welcome to move toward to any local or international bank on your own wish.