Last updated on July 25, 2023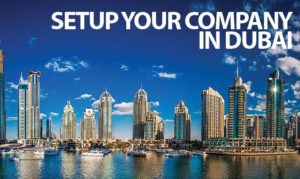 Dubai Mainland license is well known for its business friendly arrangements and facilities. Mainland Dubai company formation is still the first choice for a lot expat investor; when they are starting their business in Dubai. Company Formation in Dubai Mainland is very puzzling and time taking job; Shams Consultant is one of the top business setup consultancies; offers the finest services for Mainland Dubai company formation.
Dubai has developed as fast growing city over the past few years; and business setup in Dubai mainland is at ease than ever. Dubai gov't has an aim to make the method of setting up businesses smooth and time effective. There are two kinds of jurisdictions in Dubai; that is Dubai Main land and the other is Dubai free trade zone. Both jurisdictions have their own normal merits and detriments.
Although it is true that from outside free trade zone give the impression; that they are more eye catching with the cost effective offers which they make; and all the attraction they put forward. But if one does detailed study of the market; they would come to know that free zones are not the only option; which overseas investors consider when they are starting a business in the UAE. In reality they may not even be the utmost favorable business structure to start with. For example if one aims to trade directly in the mainland customer; or want to get government contract; then in this case business setup in Dubai mainland is more suitable in the long run.
Mainland Dubai company formation
DED is the main authority of the government of Dubai for Dubai mainland license; DED was established in March 1992 with the principal objective of regulating the trade & industry in the Emirate of Dubai; and at the same time increasing the economic progress as well as growth of Dubai. DED is liable for business setup in Dubai mainland, business registration & mainland license; as well as commercial obedience & end user protection in the Emirate of Dubai.
Mainland Dubai company formation Process
In Mainland Dubai company formation procedure you need to hire a UAE citizen as a local sponsor for your business. On the other hand, the local sponsor or sleeping partner will make a contract; that he will not have any active part in the profit distribution of the Dubai Mainland license.
For a Dubai Mainland license under a professional classification, the investor can have 100% possession; but a local service agent is still essential. Therefore for a professional company; the local service agent has no active share in the company business process or revenue sharing. In its place, they will only act as agent; while enlisting authorize agreement and forming other business certification required in Dubai.
Benefits of Mainland Company set up in Dubai
You can run your company from every part of UAE
Dubai Mainland license is 100% tax free from corporate tax
No funds necessary for a local Dubai Mainland license
No currency limitations in Dubai Mainland company
Capability to bring out business in Dubai mainland using Dubai Mainland license
You are allow to pick out office locations wherever in Dubai
Stress-free processing of employment visas in Dubai Mainland Company formation
Mainland Dubai company formation will deliver 100% return of investment and profits
Stress free authorize procedures to acquire the Dubai Mainland license and registration in Dubai
No audit necessity in Dubai Mainland
Simple merger procedure to setup Mainland Company in Dubai.
Requirements for Dubai Mainland Business Setup
A verified office address from Dubai Municipality is compulsory when starting business in Dubai. The condition of office space for mainland business format in Dubai can be different depending on the kind of license the investor is eyeing for and it is investor's duty to make sure an effective rental contract for an office is vacant at the time of applying for the license of Dubai Mainland Company.
There are 6 core phases involved in Dubai Mainland Company setup. Still, there are some undertakings which Mainland setup need special approval from some particular Government departments. The chief 6 phases involved for company formation in mainland are:
Business Activity Selection and Name Approval.
Choosing of Local Partner or Service Mediator.
Apply for Early Approval for Mainland company setup.
Planning of Court Notarization and MOA.
Acquire Office Space and Rental Contact
Final Submission for Mainland company formation in UAE
Concluding decision on the kind of business set up influenced by a number of factors, that involves the nature of business deeds and aiming customer. Keeping all that in notice let's examine below when it is helpful to have a mainland company set up.
Target to trade with other mainland companies
One of the utmost important motives to set up a Dubai mainland company; is to be allow to trade with other mainland companies. However with free zone companies there is a strict limitation of trading only inside the same jurisdiction; and in situation they want to trade with some mainland company; they would have to go through a local registered distributer and pay customs duty. Mainland Dubai company formation on the other hand have right of entry within UAE and elsewhere without any limitations.
Wider Scope of Business for Dubai Mainland license:
UAE free zones have a constraint when it comes to possibility of businesses they provide to. For instance, companies in Dubai Knowledge Village must only work in education or related businesses. They do not permit any substitution activities. The same applies for Dubai Healthcare City where healthcare associated businesses are only allowable. Likewise for Maritime businesses RAK maritime city is the finest bet. Also note that expansion of a free zone company activity outside of the free zone is not allowed.
Work along with government bodies with Dubai business license:
Government assignments in UAE are massive business opportunities. These projects are extraordinary on investment as well as profit. These projects require specialize companies to be their service provider. It is clear that if you are capable to take these projects; then it can be exceptionally profitable for you; and the best way to get this kind of opportunity is having a mainland business license. As it views, free zone companies are not permit to be in contention for such opportunities; they can only work with private firm. Any business that aims to get contracts with UAE governmental bodies; for that reason must go forward with Mainland Dubai company formation.
Market Presence with Dubai business license:
The prime and most important benefit of setting up a Dubai Mainland license; is to permit one to open an office wherever in UAE. This being the best approach to trade in local market; also lets you to open offices wherever in UAE; and therefore have a good presence all over the country.
Whereas companies set up in free zones; are usually not allow to work other than the free zone they are register in. As discuss earlier; these companies need a distributor to perform their services in the mainland. So, for company which are looking for a solid presence and strong future in the market; a Dubai business license is a more appropriate option.
Dubai business license is financially feasible:
Free zones continuously make the headlines when it comes to low duty tax; but that is not really mean Dubai business license do not match this with some notable incentives as well.
Also note that no paid up capital is required for Dubai business license; which making them a reasonable way of doing business.