General maintenance licence in Sharjah
Last updated on May 25, 2022
In the United Arab Emirates (UAE), Sharjah is the third largest and populous Emirate. It is also known to be one of the speedy growing Emirates in the UAE. Global links are established with ports and an international airport, making it a good decision chooses Sharjah.
Sharjah has become a hub for big businesses of different industries. That's why this Emirate is known in the UAE. This part of the UAE is famous for culture and industry, and because of this, more and more general maintenance in Sharjah is carried out.
If you want to have a General maintenance licence in sharjah; there are a number of requirements that you must keep in mind for doing it in this Emirate. You need to have at least two people as partners and a maximum of 50 for one company; if you want to start a general maintenance licence in Sharjah. You must need a local partner with you; A UAE national will be a shareholder of your business and he will hold 51% of the shares, as per the law.
There are a variety of business opportunities in the Emirate, but the same requirements are there in any business set up in sharjah.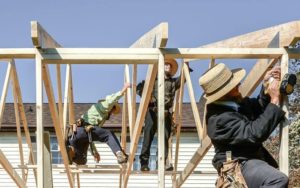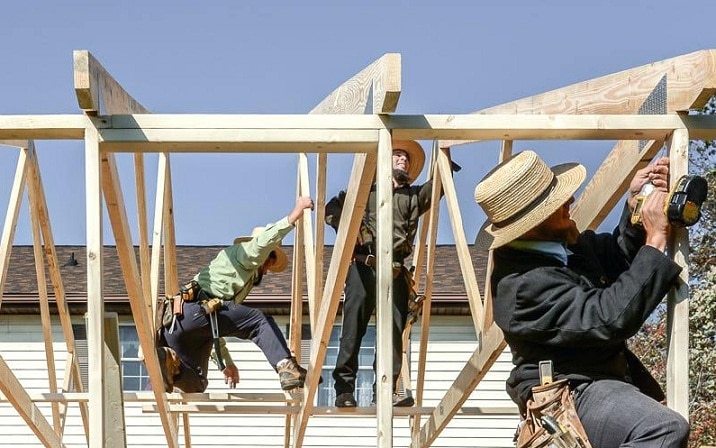 General maintenance license in Sharjah
There are some processes going for Sharjah general maintenance licence. This is why it is desirable that you need Sharjah general maintenance license consultants with you to provide you the information that you need in this course of action. These consultants will respond your question of how to start a general maintenance license in Sharjah; and also they will let you know the estimate cost in Sharjah; so you can get ready for it as soon as possible.
In addition of that, consultants are the persons who will handle the whole processing. They will consult the concerned authorities like Sharjah Economic Department. It is also an essential part of the consultant job to supervise the whole things; that includes going to Sharjah Chamber of Commerce to get or sign the documents.
They also perform as an adviser who can assist you with look upon to the laws of the land. Questions of All kinds can be thrown at them; and they must have the proper answers that you require; from a pressing query of how to start a business of general maintenance in Sharjah; and the question you are paying attention to ask like your inquiry of Sharjah general maintenance licence. Because this is their responsibility, the general maintenance licence in Sharjah; that they recommend are necessary to go further with your general maintenance licence business plans.
Benefits of general maintenance licence in Sharjah
Foreign investment is notably attracting by Sharjah as its economy blooms even more. It remains to be one of the primary choices of owners. Whether it's small or large general maintenance in Sharjah LLC, people are repeatedly investing in general maintenance in the Emirate. This is because of the reward that they will get.
Global investors feel Sharjah as a good place to invest in. Global ties are maintained to have smooth trades all over the world. Just some of the key advantages that owners of business will have and already have in Sharjah mainland are listed under.
Currency restrictions do not exist for Sharjah general maintenance licence
Similar to other mainlands in the UAE, Sharjah Mainland does not have any restrictions of currency applied in its territories.
No mandatory yearly auditing for Sharjah general maintenance licence
Companies in Mainland of Sharjah do not need to arrange for yearly audit as it is not necessary at all. Although audit is very important, many organizations come across this a positive as aspect as it lessens their worries and stress.
Rent office anywhere for Sharjah general maintenance licence
New business of general maintenance in Sharjah can choose an office anywhere in the mainland; where its office must be located in accordance with business of the company strategies. In such case, this is where the pathway begins of your organization; by carving it out opening from the right place.
carry out business with local market
The local market is located on the mainland. Companies that are catering can take advantage and have traded as their industry of it to the markets.
No limit on activities for Sharjah general maintenance licence
Business owners have the freedom in Sharjah Mainland to choose whatever business activity they want; unlike in a few parts of the UAE where activities of business are limited.
Zero capital requirements for Sharjah general maintenance licence
General maintenance licence in Sharjah cost is reasonable. However, that doesn't require any capital, if you want general maintenance licence at a place; it is absolutely a cost-effective way to start on.
Sharjah general maintenance licence is a Tax Free
Although in the start of the year value-added tax (VAT) has been implement; it is still not mandatory for companies to pay income and corporate taxes. It is still a positive sign in the country.
No limit on visas for Sharjah general maintenance licence
There is no limit on visas for companies in the Sharjah Mainland, since companies expand and grow. They can all secure for their organizations as many visas as they require.
Main Activity of General maintenance license in Sharjah
An expat can carry on any type of business in Sharjah mainland except; that is banking, an investment as well as insurance.
Reactive and Preventive maintenance
Renovation as well as Modification works (as your required drawings)
External paint as well as Internal Paint works
Electrical as well as repair works
Plumbing as well as repair works
Maintenance as well as repair of A/C works
Carpentry works all kind of (gypsum as well as partition works,)
Garden designing likes beautification and maintenance
Flooring as well as tiling works
Try our handyman services for all kind of jobs you just didn't get time to start
Gypsum decorations in offices, shops and hospitals,
Flooring works, vinyl floor, wooden flooring, altar floor, gulper flooring, Carpet flooring
All types Wall paper decoration
Wood floor wax removal and varnishing
Putting up curtain railings
Home appliances Installation
Installation as well as fittings of lights
Hanging of frame and pictures on wall
Fitting blinds as well as fitting of Bathrooms
Installation as well as changing of new locks
Electrical wiring works
Changing of lockets and also wire switches
Silicon resealing of bathroom as well as kitchen
Dripping tap as well as Puttying up shelves
Replacing bulbs as well as Furniture assembly
Requirements for General maintenance license in Sharjah
Proof of reservation trade name (our firm's task)
Proof of the activities for initial approval (our firm's task)
shareholders Passport copies
copy of Passport and CV (resume) of the manager
sheet of Personal information of each shareholder and manager (we will provide you a template for this)
Lease agreement (documents) having a physical address of your business office is obligatory in the UAE. The average of rent is USD 25 up to USD 45 per sq. ft. (USD 225 up to USD 400 per sq. m.) in the free zone area. Our firm can help you while searching for your physical address. You can gain knowledge of more about leasing and rental cost here. (This item will be need only after we gain the initial approval from the authority.)
Attested and Notarized Power of Attorney appointing our firm as your legal representative; so that we can proceed on your behalf and or on behalf of the shareholders; (we will provide you a template for this).
There are some activities which need might be third party/authority pre-approval—accordingly, added cost and professional fees might be applicable.
The authorities might require a few other documents, Also during the process.
Additional Documents Required for a Corporate Shareholder
Notarize and Attest MOA; it must be attest it the place of origin from the Embassy of UAE
The board of directors must be resolute Board resolution by your existing company; at the place of origin expressing intent of establishing a new abroad setup. It must be notarize and attest from the Embassy of UAE (we will provide you a template for this).
if applicable Certificate of registration of your existing company license; or certificate of incorporation must be attest and notarize from the UAE Embassy