Cosmetic product registration
Last updated on April 11, 2022
According to a municipality official; the Cosmetic product registration as well as testing procedure has been change; that is for all cosmetic products and health supplements. According to the new system companies require to register the product with the municipality; before it enter in to the market, thereby cutting testing costs currently being borne by the municipality.
Companies will also have to meet certain criteria; in order to register cosmetic product in Dubai. It this point let me tell you one more thing; or you can say one more point which you need to keep in mind. Also which i think is a key point for all of us; and also i think it will work to understand the whole set up; and show all the thing in clear way; that is the products will have to go through a tough check; that is before register it and allow it to enter in to the market. Hand over safety details of the product; that is, from a recognize laboratory will be among the requirements.
Why to register each and every cosmetics Product
The survey that driven the need for change; that is they have test sample products including tooth paste; a face masks, a whitening creams, a perfumes; and as well as other similar cosmetic products; and found that they contained chemicals either bane or above the allow limit; that is set for the cosmetic product registration. There is no doubt that these daily use products which are highly link to human health; as there are 1001 chemicals in their ingredients that may be harmful to health. The job of Dubai municipality product registration is to control the entry of such products in the market; it is a matter of fact that; municipality is framing policies for a long run.
In the survey Dubai municipality found; that is, there are some bane chemical use in cosmetic. For example lead, chromium and arsenic found 30, 20 and 25 per cents respectively; that is in 3,000 products. Also there were some other chemicals as well like alcohol, mercury and hydrogen peroxide. These products are bane as they are not safe to use. DM would focus on inspection and random testing; that is in coordination with companies, factories, as well as with distributors.
What Is Dubai municipality cosmetic Registration?
As a matter of fact consumer safety is the main principle of Dubai municipality product registration; its process allows the CPSS (Consumer Products Safety Section); that is to gather ample information to assess the safety of cosmetic as well as personal care products. It is also necessary to emphasize that no cosmetic products; or personal care products shall be import or export; or sold in Dubai; unless it has been register with Dubai Municipality.
Validity of Cosmetic Product Registration in dubai
Cosmetic product registration in Dubai; that is the registration is valid for 5 years as an extension for renewal.
Definition of Cosmetic Product and Personal Care Product
A cosmetic Product registration in Dubai; it mean any substance which is to be place in contact; that is with the various external parts of the human body; i.e (An epidermis, A hair system, A nails, A lips as well as external genital organs); or with the teeth and the mucous membranes of the oral cavity; with a view mainly to clean them; perfuming them; as well as change their appearance and / or correct body odors; and / or protect them or keep them in good condition.
The purpose of Cosmetic Product registration in UAE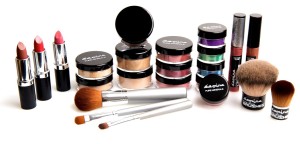 We explain a lot of thing about product registration in this blog. And also I think we have give you the whole idea. That is, how it would be; how it is work; what are the main steps; why it is important. And why we need this in the first place. and what are the main function of this. Now it is time to say some thing about the purpose of the products. To ensure the compliance of cosmetics; as well as personal care products; and as well as perfume to the conditions and specifications of the endorsed standards; and thus it allow importers, producers and as well as traders of cosmetics; personal care products, and perfumes to avoid the rejection of their shipments; that arrive to Dubai ports or avoid withdrawal of their products; that is from the domestic market.
Functions for cosmetic product registration in UAE
Till this point we explain a lot of thing about product registration. And also I think we have give you the whole idea. That is, that how it would be; how it is work; what are the main steps; why it is important. And why we need this in the first place. Now it is time to say some thing about the function of the products.
It is the main source for cleaning.
To protect
It is the main source of perfume
Also it is the main source to correct body odors
keep in good condition
To change the appearance
Steps for Dubai Municipality product registration
Set up a Company; Applicant of a product registration must be a company; that is it must have a trade license in U.A.E; because only a local U.A.E company can register their product with DM; and also note that the company will have cosmetic activity only; or also a general trading.
Registration of the company with DM (Dubai Municipality); After set up a company the next step is to register company with DM. There are two option for registering a company with DM. First option is to submit your company docs to us; so that we can register your company with a DM. Or you can also register it with DM; that is in any DM center.
Apply for Labeling Assessment; The third step in registration; is to apply for label assessment of the products category wise. There for, we need to provide sample of each product to CPSS; another word we can only submit label design slip of the product; along with applicant details. When CPSS reviews the label; then it issue a Cosmetic Label Assessment Report; which contains product description; as well as details along with remarks; that is for modifying the label if necessary.
Labeling of the Product; Compliance with the standard information is mandatory. All of the concern person including A manufacturers; An importers; A suppliers, A whole sellers; A distributors and as well as retailers; are thankful to ensure their products fulfill with the mandatory information standard.
This is to identify ingredients to which public may be allergic; as well as which may cause an adverse reaction; as well as to compare diverse cosmetic products.
Component of Cosmetic Product Registration
Till this point we explain a lot of thing about product registration. And also I think we have give you the whole idea. That is, that how it would be; how it is work; what are the main steps; why it is important. And why we need this in the first place. What are the main purpose of this; and what are the main function of this. Now it is time to say some thing about the parts of the products. The followings are the require components; which must be declare in clear English or also in Arabic:
Name of the product
Brand name of the product
Ingredients of the product
Detail of the product Manufacturer
Country of origin of the product
Medical claims are not allow
Size as well as Weight of the product
Production as well as Expiry dates or Period After Opening (PAO)
Storage conditions; unless it is clear from the product name
Health warning note; unless it is clear from the product name
Instructions of use; unless it is clear from the product name
Code Industrial number of product (Bar Code) & Batch number
Services: | RAK offshore company | Dubai offshore company | Dubai south free zone |