Construction License in Dubai
Last updated on June 27, 2022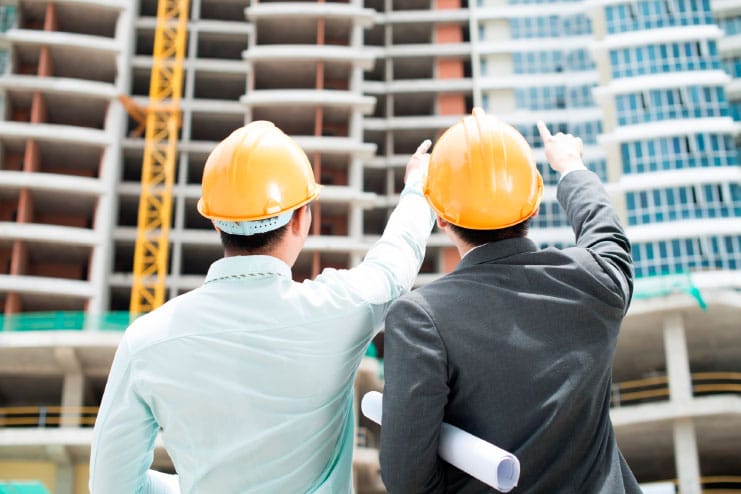 Construction license in Dubai will allow you to provide construction services; that is to the field of commercial, industrial and institutional area. If you get a construction license in Dubai; then you will be able to provide one stop solutions to all kinds of project; that is ranging from small office repair to a complete project & build new building. Most of the construction license in Dubai claim to provide high quality of services to their client; that is in quick and cost-efficient manner with highest quality construction work.
Range of Construction license in Dubai
The range of Construction license in Dubai is very much diversified; you will be involve in a large number of projects for several industries such as automobile industries; also food processing facilities, chemical plants, residential buildings, warehouses & logistics industry; also infrastructures, retail industry, Oil & Gas, pharmacy storages, aviation projects; Water and marine as well as power generation industry.
Scope of Construction license in Dubai
Construction license in Dubai allow to serves its clients to build their facility. Clients select a design build arrangement when they want to work with one contract entity; instead of several contractors and consultants through one point of contact. Client look for complete scope which covers the complete civil, mechanical, electrical, as well as architectural; also structural steel, instrumentation, plumbing; and drainage as well as external works including receiving of approval from authorities to complete the project.
Type of a Construction license in Dubai
There so many type of a construction license in Dubai; each one has different requirements as well as difference regulation.
Building Contracting license in Dubai
Activity Code : 452001
Activity Group : Contracting and building works
License Type : Commercial
Activity Description: A company having Building Contracting license in Dubai; are allow to involve in constructions of all kinds and for different uses; mainly residential, farms, industrial, commercial, schools, hospitals, airports, public and agricultural buildings, also building adjusting, general maintenance, interior decoration, landscaping as well as electrical fittings and sanitary plumbing, the number of floors to be constructed shall be set by Dubai Municipality.
DM requirement for Building Contracting license in Dubai
Activity code
Activity
educational qualification
Years of Experience
452001
Building Contracting
UL
Bachelor of Civil Engineering
10 years
G+12 license Dubai
7 years
G+4 license Dubai
Bachelor of Civil Engineering or Architecture
5 years
G+1 license Dubai
Bachelor of Civil Engineering/Architecture or Civil Technician Diploma
3-year and 5-year Bachelor's Diploma
Wrecking & Demolition license in Dubai
Activity Code : 451001
Activity Group : Contracting and building works
License Type : Commercial
Activity Description: Includes firms allow to engage in the tearing-down of buildings and other structures on the verge of collapse or for replacement using different techniques, such as cranes for high rise buildings, excavators and manual for medium buildings as well as building implosion using explosives.
DM requirement for Wrecking & Demolition license in Dubai
451001
Wrecking & Demolition Works
UL
Bachelor of Civil Engineering
10 years
G+12 license Dubai
7 years
G+4 license Dubai
Bachelor of Civil Engineering or Architecture
5 years
G+1 license Dubai
Bachelor of Civil Engineering/Architecture or Civil Technician Diploma
3-year and 5-year Bachelor's Diploma
Steel Constructions Contracting license in Dubai
Activity Code : 452008
Activity Group : Contracting and building works
License Type : Commercial
Activity Description: Steel Constructions Contracting license in Dubai specialized in executing all operations related to steel constructions, as well as installing prefabricated steel structures on site, such as factories, warehouses, hangars, sheds, bridges structures and tunnels, also the execution of all civil works for such installations, mainly foundation piling, floor paving, lay connections. Firms engaged in manufacturing such structures are classified under class 2811, the number of floors involved shall be set by Dubai Municipality
DM requirement for Steel Constructions Contracting license in Dubai
452008
Steel Constructions Contracting
UL
Bachelor of Civil Engineering
10 years
G+12 license Dubai
7 years
G+4 license Dubai
5 years
G+1 license Dubai
Bachelor of Civil Engineering or Architecture
3 years
Building maintenance license in Dubai
Activity Code : 454007
Activity Group : Building maintenance, surveillance and cleaning services
License Type : Commercial
Activity Description: Building maintenance license in Dubai allow for maintenance of buildings only; excluding any equipment or extensions available inside, such operations include restoration and reparations of roofs, columns, walls, floors and others.
DM requirement for Building maintenance license in Dubai
| | | | |
| --- | --- | --- | --- |
| 454007 | Building Maintenance | Bachelor of Civil Engineering or Architecture | 2-year and 5-year Bachelor's Diploma |