JAFZA Offshore Incorporation
Last updated on December 9, 2018
JAFZA is one of the fastest growing free trade zone of Dubai; that is with own set of rule. The main purpose of Jebel Ali free zone was to attract; as well as motivate foreign investor in this region. There fore for this purpose the Jebel Ali Free Trade Zone start a JAFZA Offshore Company Regulations on 15-01-2003. Offshore company in jafza are also known as a non residence company; that is with special status and are form under the JAFZA. The global business community can now set up offshore companies at JAFZA; that is in line with other global offshore jurisdictions. Rule and regulation are frame in such a way so as to deliver the suitability; and as well as competence of international offshore locations with a high standards.
Characteristics of Jafza offshore company formation
Following are the some characteristics of jafza offshore company.
Share holders of offshore company jafza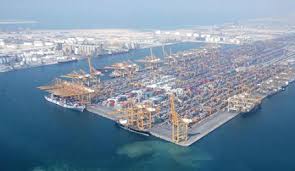 A minimum of one share holder is require to set up; And also corporate share holders are allow for an offshore company jafza. Shareholders will decide capital structure of the offshore company. Bearer shares are not allowed in jafza offshore company. The share holders of the company will conduct meeting periodically; that is at least once in a year. Every offshore company in Jafza will maintain minutes of all events. The Register of Members shall be open for inspection by any member of the offshore company and any other person. It is an offense for the company to refuse the inspection.
Directors of offshore company in jafza
A minimum of two directors requires to form a offshore company in jafza. Also a corporate directors are not allow. The details of the directors offshore company in Jafza are not available for public inspection.
Secretary of offshore company in jafza

Every offshore company jafza shall have a secretary.
Annual Accounts of offshore company in Jebel Ali free zone
Every offshore company in Jebel Ali free zone shall keep the accounting records. That is jafza offshore company will store and keep the accounts; as well as an audit records for 10 years. That is from the date on which it is prepare. All or one of the directors will sign; as well as approve jafza offshore company accounts.
Local Requirements of offshore company in jafza
As a matter of local company law the offshore company in jafza has to maintain an office adress. That is a register agent office in Dubai; as well as in the free zone; is the office address of a jafza offshore company.
Restrictions of offshore company in jafza

jafza offshore company names must end with limited. Certain business sectors such as a banking, an insurance, a re insurance, an insurance agency; as well as insurance brokerages etc. These type of activity are close for jafza offshore company.
Time Scale of offshore company in jafza

The set up time of the jafza offshore company is 3 working days. How ever, for some nationalities it can be 7 working days; because some of the nationality require CID clearance to set up an offshore.
Advantages of JAFZA Offshore Company setup
It is a Dubai base company
No minimum share capital is need to set up the company.
100% foreign owner ship allowed; that is an expat can get 100% of the owner ship of the company.
It also allow full repatriation of profit and capital.
It is also allow to register Dubai property under jafza offshore company
At this point let me tell you one more benefit; that why client is very keen for jafza off shore. Or you can say one more strong point which you need to keep in mind. And I think it is the most key point for Ajman off shore. That is it is a 100% of tax free; and a duty free; also it has no income tax as well as no custom duty.
Low set up cost as compare to a free trade zone; and it is one of the best benefit.
It is also use for an asset Protection; as well as for a share holding in some other free zone company.
Ease of control, maintenance as well as the operation is very easy.
It keep the record of share holders in a Confidential way.that is a complete Anonymity are provide to clients.
Simple process to open a corporate bank account in Dubai with any of the major banks
Document required for JAFZA offshore company formation
Till this point we explain a lot of thing about off shore set up. That is, what is an off shore set up; what are the benefits of an off shore setup; why we need to set up off shore in a free trade zone. Now it is time to say some thing about the documents.
Document which is showing the appointment of agent.
Application form for jafza offshore company formation.
First of all in the first place; passport copy of all the share holders; that is, with UAE entry stamp page.
Proof of current residence of each of the share holder; that is Not later than 3 months.
The personal profile of each of the share holders; that is Short and brief CV.
Original Bank reference letter of each of the share holders; that is (attest from the Bank)
Power of Attorney (Notarized and Attested) if POA holder represents the applicant.
3 propose trade names for an offshore company in jafza.
Details of each of the Directors; as well as, of each of the Share holders.
percentage of each of the share holder; that is if there are more than 1 share holder.
Ore Services | Dubai company formation | Sharjah company formation |
How to Register an Offshore in Jafza ?
At this point let me tell you one more thing; or you can say one more point which you need to keep in mind. Which i think is a key point for all of Jafza off shore clients; and also i think it will work to see the whole case; and show the entire thing in clear way; that is the easy way to set up a offshore in Jafza is to get in touch with us. In the first place, you can use website live chat button. So that to start chats with our offshore specialist. Second way is that, you can Click Here to place a call back request.