New Company Registration in Dubai
Last updated on June 5, 2022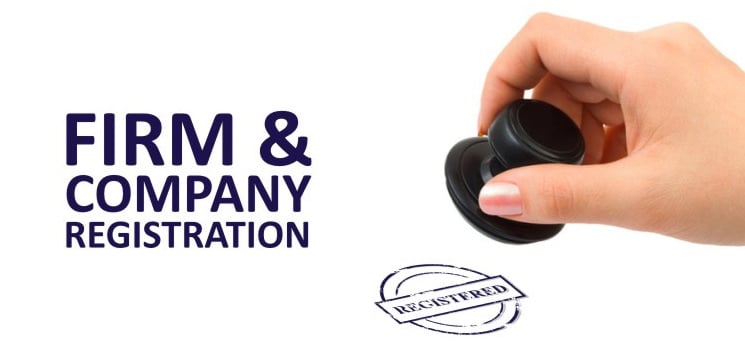 We know that new company registration in Dubai can be a daunting scene; particularly, if you are an entrepreneur from overseas; then starting up for the first time in a new country.
That is why we are here to make new company registration in Dubai easy for you. We will do all the important process for you; either it is liaising with the government departments; as well as with other relevant authorities; and along the way to take the hassle out of new company registration in Dubai.
Shams Consultant covers all aspects; that is administrative and also technical aspects of setting up business in UAE. And we will work together with you to get the most appropriate license; which will be base on the services you hope to provide. At last but not least, we will arrange all the relevant legal documentation; provide bank account opening assistance; and also help out with the process of visa application.
It is multi layer service that made us one of the most leading consultant in the whole region; and this is the reason why thousands of expat have consulting us for guidance and support; that is for registering a company in Dubai or in UAE.
Approval process for a new company registration in Dubai
The approval of the UAE Central Bank is requires for Issuance, banks and other financial activity.
Approval of the Finance and Industry Ministry is requires for manufacturing companies.
The approval of ministry of economy and commerce is requires; for issuing license to new company registration in Dubai involve in insurance and other related activity.
The approval of the Health Ministry is must for Issuing licenses for products of medical and pharmaceutical.
The approvals from other agencies of government may be need additional approval; that is for new company registration in Dubai which are involve in production of oil and gas
Additionally, business registration must also have the involvement of the Dubai Chamber of Commerce and Industry
Business ownership for new company registration in Dubai
Each company, excluding those with a professional license, system in Dubai or elsewhere in the UAE [United Arab Emirates] is required to have not less than fifty-one percent (51%) shareholding by nationals of UAE.
The exception to this requirement would be any one of the following six conditions:
The company is established at any place in the Free Zones of Dubai.
In cases the law requires 100% local ownership.
Where a company owned wholly by the GCC (Gulf Cooperation Council) enters into a partnership with other company owned wholly by UAE nationals.
100% ownership for GCC nationals or entities is permitted, In certain activities.
New company registration in Dubai for professional activity in which total foreign ownership is allowed.
In the case of a foreign entity registering a branch office or representative in the UAE.
In case where a professional license is apply for professions such as architect; artist, doctor etc. The ownership can be 100% allow to foreigner. However a local must be involve as a service agent.
Best uses for a new company registration in Dubai
A Dubai company can be use as the gateway to the Middle East and Africa because:
Dubai is the historic trading home in the Middle East and Africa (MEA). Due to its well develop shipping sector and strategic location; the city currently host freight as well as shipping companies; and several other trading companies;
Dubai has highly develop infrastructure of logistics and also transportation; which make this city a perfect choice for product distribution. In addition, the city allows  to 17 Middle Eastern countries duty free exports; which encourages foreign investors to choose for formation of offshore company in Dubai;
The Dubai Free Zone in various industries are specialize; which rang from logistics to media, power as well as IT. Moreover, the facility of world class infrastructural; along with high quality business premises; makes an attractive place for investors to do business in Dubai;
Dubai is known as the most business-friendly city in the MEA; with easy import and export policies and also has no trade barriers; more than a few international banking firms and non bank financial institutions operate here; making the city an excellent source for trade and finance facilities.
Best uses for a new company registration in Dubai
Dubai is a head quarter for a multi national Clients.
Dubai was the 7th largest recipient among global cities of Foreign Direct Investment in the world in the year 2016. It is due to the fact that client view this city as a business friendly; and  enjoy a tax free market;
Most of the cities in the region of Middle East do not positively view foreign companies. A register company in Dubai will benefit from the most liberal laws of business in the region; while giving it access to the markets of Middle East, Africa and Asia;
Dubai is also known as the most live able city in the Middle East; due to the availability of popular global brands and access to a well develop infrastructure; for both residential studies, accommodation, work, entertainment and tourism. In addition, the city is not less than a paradise for high net value of foreign entrepreneurs; providing extremely luxurious life for entrepreneurs and their families;
Business in Dubai also allows access to a number of international entrepreneurs as 80% of the city's population is foreigners. This form is the perfect ingredients of creativity and skills exchange across industries and cultures. The East and West mix together quite happily in the city;
As a result, the number of active businesses in Dubai are 148,842; in which 20,000 new licenses were issue in 2017; furthermore, 130,000 license were renew in 2017.
How to register new company in Dubai
Step 1. You have to decide who will be your local partner – "Sponsor"
Such very step need careful consideration of what kind of services you expect from the sponsor.
you would like that he has to assist you in resolving your problem in procedures with the government
you would just want his name and nothing else on the license
What fees you prepared are to pay per year.
A good rapport with your sponsor prevents many potential problems.
Step 2. You need to get approval from DED. To get this approval you need to apply through an application form.
Step 3. Look for premises of business as well as make a tenancy contract; as in Dubai All business must have office in Dubai. And tenancy contract attestation is also compulsory from rera.
Step 4. Make an MOA with the sponsor; and also submit it to DED; as any legal firm can make the memorandum; which must specify the percentage of ownership among all the partners.
Step 5. Submit at to the DED; the MOA and the License application along with the require legal documents and the tenancy contract.
At this step you will pay all the charges. You can get a license after about a week from step 5.