How to start a logistics company in Dubai
Last updated on January 26, 2023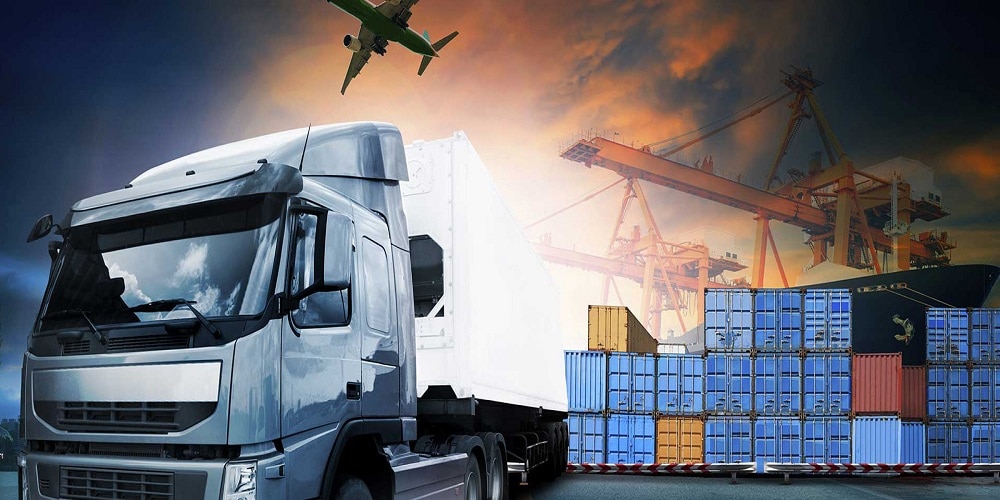 Logistics Company is one of the most money making business now a days. There is huge request from clients constantly. Which become the main reasons for a rapid growth in domestic as well as global logistics company. This applies to both global cargo and domestic whole sale transports of different goods. Financing in for how to start a logistics company in Dubai will have its own number of advantages; that is keeping in mind the company law of the Dubai. The demand for the services of Logistics Company shows that; there are a lot of such a companies in Dubai who can give these services. Dubai is base to hundreds of such a firm from every part of the world.
There are many reasons that an investor must to consider; before picking a free trade zone to register their logistics company. An investor also needs to understand all the rules and UAE company laws that go along with the zone of the area. The company owner has a responsibility to select a trade zone; which will full fill all the needs of the strategic business.
How to start a logistics company in Dubai
If you are searching for How to start a logistics company in Dubai. Then the most feasible and best location for the office would be Dubai Logistics City. DLC is one of the fast growing free zones in Dubai for Dubai company formation. And it is faithful to logistics business. You can gain a number of benefits by starting up your company in DLC. Some of these are:
Easy and simple legal formalities
The place is home to more than 7000 companies
Ultra-modern logistic facilities provided by the government
You can easy get visa services in this free trade zone
Also an inbuilt warehouse facilities
Favorable geographical location
Well organized delivery system catering to the Middle East, Africa, South East European, as well as SAARC countries
Documents Required to Set Up a Logistics Business in Dubai logistics city free zone
A passport copy of each of the shareholder
Copy of the manager passport and CV of the manager
Personal data sheet of the each of the shareholders as well as managers
Also a proof of trade name reservation
Proof of initial activity approval
Attested and notarized Article of Association and Memorandum of Association
Notarized as well as attested power of attorney appointing a legal representative
The document of legal agreement showing a physical address of your company
Logistics Company formation in Dubai
There are a lot of good options for business setup in UAE. One of them is, surely, logistics and any activity related to it. There are three main factors which support logistics business in this region.
First – A powerful and up to date logistics facilities of the country. Second – gifted physical location of UAE. Third – business friendly legal base of the UAE in terms of tax system of different companies; including company in the logistics sector.
If you are looking for How to start a logistics company in Dubai, then there are two option for this:
For putting into practice of logistics solutions performed through Emirates
For provision of logistics services in any other countries except Emirates.
These two options can be taken with taking a real office as well as having real working people in Dubai; as well as taking just a virtual office of such company. Also let me comment one more thing; that there is no difference in tax system for both types of option.
The above mention points provide a chance to start a logistics company in Dubai; which proves to be excellently money making solution.
Dubai have the full range of total benefits; when calculating where to open a logistics company abroad; compared to total common of the alternative solutions. Apart from this, there are plenty of banks present in the region; focusing in many services for companies doing business in various areas including logistics.
How to start a logistics company in Dubai DLC Free Zone
Dubai free zones offer many benefit to investors for opening their company in Dubai. DLC, one of the really establish free zone in Dubai, is also a place with plenty offers and benefit. You can open up a company in this free zone as a FZ LLC; or a Branch of one of an existing company in DLC free zone. Here is the process to open a logistics company in DLC free zone:
First of all in the first place, fill the form to apply for first approval in Dubai logistics city free zone (DLC free zone)
Submit all the relevant documents for the company set up process. This process will take up to 15 days
Once you collect the document. Then you need to submit these documents along with a full business plan; that is to the DLC free zone authority.
After submitting the documents to Dubai logistics city free zone (DLC free zone). You will get the business license
At this stage you need to Pay the fees to the free zone authority
Next, the Registrar of Companies will issue a certificate of incorporation.