Freelance License in Dubai
Last updated on November 1, 2022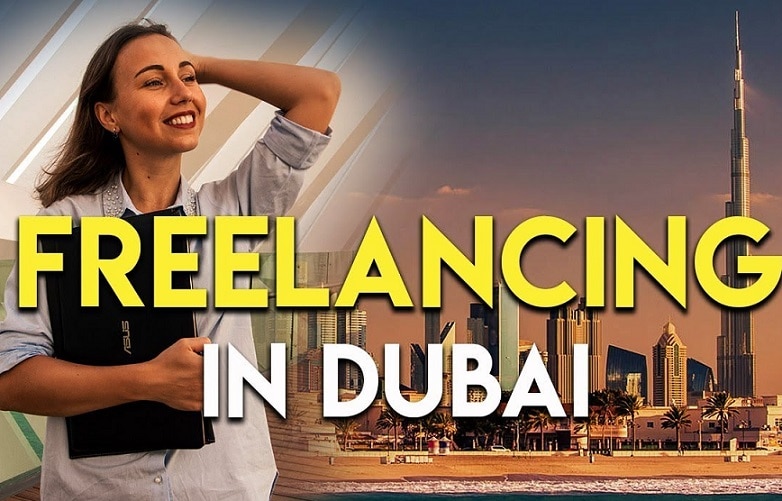 Due to the growth in the use of smartphones and internet; freelancing has not only come to be popular but as well as a number one choice of career. Due to, lack of restrictions and the money that comes with it; freelancing has made its own mark in the world. In addition, who would desire to turn out to be his own boss? If you are fed up of the regular 9 to 6 job; or feed up of doing the same practice over and over again; or have a stable job but want to start a well-paid sideline in your free time; freelance license in Dubai is the way to go. Any option that suits you, there are some of the things to think through before you make a decision. Freelancing in Dubai is at the best at this time in the market.
There are a large number of foreigners living in UAE from all over the world. Most of them want to make more earnings in addition with their normal duties to earn extra income; due to the needs of high style of living to keep up with a decent standard in the Society. In general people are mixed up about the part time work and freelance license in Dubai. A Freelance license in Dubai is mainly working or running your business lawfully by means of a legal trade license.
Freelance license in Dubai
A part time job in UAE is consider as ban activity; unless until a person acquires a separate authorization from the ministry of labor in Dubai. There are a lot of paybacks from getting a Dubai freelance license; for example, one or more persons can have the benefits of the ownership of a company; and can also keep an isolated company bank account; separate business address etc.
After gaining Dubai freelance license you are at right and are rightfully permitted to run the business or work here. In UAE a handful of the free zone authorities are delivering the Dubai freelance license; so you can catch the license from whichever of the free zone authority; by electing the activity as per your certified professional experience. Occupants of UAE having a valid visa can open a Dubai freelance license without terminating the current visa. The person who is on husband sponsorship or employment visa can be the shareholder of the company; but on this occasion they will make available NOC letter from the sponsor.
In freelance license in Dubai, Physical office space is not required. But then again many free zones also provides the flexi desk facility for small business; that comforts the owner, right to use the office and use the services like postal; receptionist, and meeting rooms etc. The trade license can be allotted within 7 to 10 week days. These opportunities are further suitable for folks who are in residency visa through their other half or employment visa.
Freelance license in Dubai
A freelance license in Dubai is simply means that, be your own boss. Dubai can be one of the top places to open a freelance license in Dubai; Freelancing in Dubai is quite liberating. Yet, it is difficult, and it surely is not a cakewalk. Then again a good start can make the journey smooth. And if you have the ability that it needs. Then the following thing you must do is to be familiar with all about the freelancing in Dubai.
Dubai in this time is a hot bed for freelancers. A lot of businesses are making the use of their services from corner to corner in different industries. Your judgment to start on your own is totally braced by the government of UAE. And as a result the procedure to acquire a valid license for freelancing has been made very easy. In the UAE, a lot of the free zone authorities are providing freelance license in Dubai. And receiving your license from a free zone can be helpful. Upon selecting an activity as per your qualified experience. You will need to get a trade license from a chosen licensing authority. Here the question get to your feet, how to start a freelance work in Dubai. You have to keep an eye on a procedure by offering a certain set of documents to the authorities as given further down:
Documents Required Getting a Freelance work
Complete application form of Dubai freelance license.
Print copy of your business plan.
A print copy of your passport.
Reference letter sign from current or previous employers.
Your resume as well as original educational certificates.
NOC signed the by the sponsor to relocation of residence visa to freelance visa and to get hold of a freelance permit.
Good standing certificate by the bank making sure that you have reasonable banking history.
Range of your work or any testers of work that verify you could freelance in the stated business activity.
Procedure to Get a Freelance License in Dubai
Apply to free zone authority where you propose to take a freelance license and a freelance visa.
Submit an application for initial approval along with the business plan; passport copy, as well as the reference letter.
After initial approval, you will receive a verification letter from the relevant free zone authority.
Sign this verification letter and give it along with the other documents; point out above, for the final approval.
Make all the payments, for example the freelance permit fee, employee visa sponsorship fee; and first episode for rent or office space (could be optional), as well as deposit (if applicable).
Sign the free zone sponsorship agreement and gather the freelance permit in addition with the freelance visa.
On obtaining all the certifications and approval to initiate a freelance license in Dubai; you will be delivered with a 'flexi desk' and business services inside the free zone.
The license is allotted inside 7-10 week days
Freelance license cost in Free zone
Free Zone – Cost (AED)
Twofour54 free zone
2,500
D-Tech free zone
7,500
Ajman free zone
11,000
UAQ free zone
13,000
Fujairah free zone
14,000
RAK free zone
15,000
Things You need to know for Dubai freelance license
While applying for a freelance license, you need to familiar with. That is you cannot acquire a freelance license from the main land and offshore authorities.
You can apply from one of the free trade zone; which allow freelance license.
Also if you are on your spouse visa; then to get a freelance license you have to get an NOC from your sponsor. The same applies if you are employee you need an NOC from your company.
Having a physical office is not compulsory under freelancing, but free zones do arrange for flexi-desk offices for small businesses.
Freelancers in Dubai must not call for submitting official financial statement or being subject to an audit.
You can apply for the license on your own. But it is best to get assistance from Shams Consultant to make the process at ease.
Being your own boss definitely sounds great; but you need to work hard to reach on the top. One of the most important things to know while doing freelancing in Dubai is networking. Networking will connect you to the right people. If you think you can do it, then you should not wait for it.